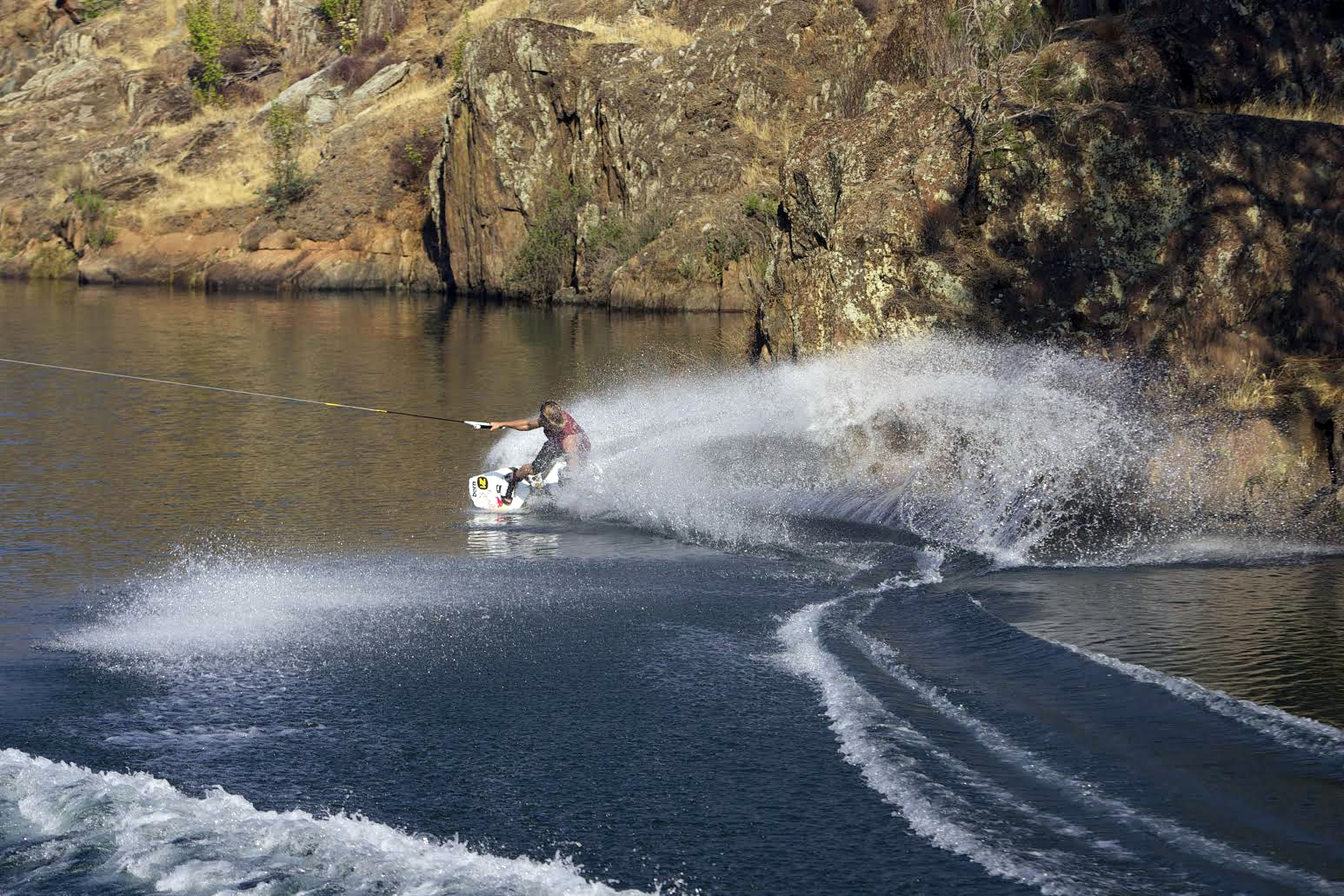 03 Dec

Mike Ennen Interview

Mike Ennen.  A Northwest Legend in his words!
With Tommy Phillips.

(WHOF) Mike first thanks so much for your contributions all these years.

(WHOF) Tell us about how it has been from your and Nick's start in wake and how different it is being from the Northwest and being a snow and wake guy both?

(M.E.) Nick and I have work extremely hard to stay true to our wakeboarding roots in the Northwest. While being able to influence the snowboarding culture with living and riding at the most legendary snowboard area in the world. Mt. Baker. This is the way we grew up, at the mountain in the winter and at the lake in the summer. I believe we have had a major part in influencing the snowboard industry that wake is a real action sport and it shouldn't be discredited like rollerblading. In the beginning mixing wakeboarding with the snowboarding culture wasn't easy but we were the ones to do it. We could hold our own on the mountain and show the snowboarding culture that wakeboarding is legit.

Back to why Nick and I never fully moved to Florida. To be honest we didn't really like FL, besides how easy it was to ride and that there was a cable park. We saw everyone that got a glimpse of becoming a pro wakeboarder flocking down there. We wanted to stay true to who we were and where we came from. Yes, it made it difficult to get the publicity you deserved because you weren't hanging with everyone in the industry 24/7 but we worked our asses off and gained that respect from a far. It always comes back to the squeaky wheel gets the grease and we had to continue to recreate ourselves. We were also driven to keep wakeboarding growing in the Northwest, if we left who would carry the sport and keep the NW wake culture. I truly believe that more riders that rise to the pro ranks should stay true to their local areas to help keep the growth of the sport in each state. You need that local pro that all the kids look up to and want to strive to be.

Our story is definitely unique and I wish I could tell you everything that happened along the way, but that would turn into a book.

One thing is for certain Nick and I have always feed of each other and each sport to influence our boarding. If Nick and I would have moved to FL and left the snow our style of riding would have changed and we would have never been so inspired to winch wakeboard lines that were the same feeling as a snowboard line. Multiple waterfall drop lines, water chutes, river snow jumps, and natural terrain jibs.

(WHOF) What was the first event on the water you ever participated in?

(M.E.) The first wake event I ever entered was a INT contest at Koppert Lake in WA. All my brothers and cousins drove down together and competed. We were all getting good and progressing everyday so we thought we better test our skills. Myself being the youngest of the crew at age 11 competed in the youngest age bracket and it was against two girls. To be honest I wasn't very stoked to compete against girls, if you beat them there wasn't any bragging rights and if you lost well you get the story. It was my turn and i went out and did multiple grabs toe side and heel side, then a couple one eighties, and also went for a 360 that I fell on. After my fall the girls had a their turn, they waved to the crowd with both hands, waved to the judges, crossed both wakes, and a bunch of other kooky stuff. I had no clue about all this stuff you could get points for, "really waving to the crowd got you point!". Well long story short my first contest I lost to two girls. Ha.

After leaving the INT contest my family got to talking how lame that contest was and how it didn't really represent the sport of wakeboaridng. Or to say the sport that was about to be. So we started Northwest Sessions with Rob Hyatt and company. It was a freestyle based contest series around the NW which created a strong NW culture and helped our crew become pro riders. Names like: Dave Isaacson, Brent Starr, Scot Jobe, Bret V, Blake Vilders, Sean Kilgus, Nick Ennen , and myself to name a few. We traveled the NW (Washington, Oregon, Idaho, and Montana) putting on and riding in NW Sessions, growing the NW grassroots scene. We did these for nearly 10 years, I can quite remember what year we started and ended. We are talking about bringing them back with our Permacation Cable Park.

(WHOF) What is the season like up there in the Northwest and when do you change gears from Snow to Wake?

(M.E.) A wake season for a normal person in the Northwest is May – October but I would try and stretch it as long as I could. Especially if the snow hadn't showed up yet. The transition back and forth from snow to wake is perfect! It might slow down your progression compared to riders in Florida, but you are always excited to shred. The change in seasons create hype and get you excited to get back on your board, which does translate into progression. Going back and forth from snow to wake keeps you in shape, healthy, and your board skills are off the hook. This especially helped my because I wakeboard Goofy and snowboard Regular, which really balanced out my riding.

Some of my best seasons I was flying down to Florida in the early spring getting my wake riding back in line, then flying home for a week of riding 100inches of fresh pow. If that doesn't get your legs in shape and ready for the season I don't know what else does.

(WHOF)Was there a skate or surf background for you?

(M.E.)For sure, I started skateboarding before I got on a snowboard or wakeboard. Surfing came later in life, well I should say actual surfing came later. We always went to the coast with my fam for vacation and we always rented boards and picked up the white wash. Its all part of the boarder inside of me, you have to figure out all four. Skating, Surfing, Snowboarding, and Wakeboarding. To call yourself a boarder.

(WHOF) What challenges do you face from being so removed from Florida or California?

(M.E.) There's a ton of challenges you face being somewhere the industry isn't on a day to day basis. The wakeboard industry in FL is so small, that if you live down there full time your friends that surround you everyday are the ones that make the decisions. Cover shots, editorials, photographers, sponsors, events, etc, etc. So if you do something badass in little Bellingham WA you better be ready to document it and then sell it to the ones in charge. Bottom line you have to work twice as hard. That's why lazy riders in FL drive my crazy. All they have to do is wake up and walk outside. Thats half the battle.

There is a list of challenges you face by not living in the Orlando Mecca. Pushing yourself, Ride time on the water, no full size cable parks, travel a ton, shooting with staff photographers, etc, etc. If you work hard and have a true passion for the sport you can build all this stuff around you to be successful. Be self motivated, motivate other rider, teach snowboard photographers how to shoot wakeboarding, build your own 2.0 cable park. Ha ha. These are some of the many things I have had to do to be come a successful wakeboarder that doesn't live in the Orlando Mecca. This is some of what makes me a unique rider in this industry.

(WHOF) Who are your current sponsors that you have and tell us a bit about your relationships?

(M.E.) CTRL Wakeboards, Mystic Clothing and Wake gear, Von Zipper, Bern Helmets, Follow ropes and handles, Drink Water, Superfeet

(WHOF) In closing tell us about the future of wakeboarding for you and what you hope transpires?

(M.E.) I really hope that the right people can get behind building successful cable parks nation wide. We need this so bad. With a down economy and boats only getting more expensive limit who can wakeboard if they decide to become a wakeboarder. Cable allows anyone to get in their car and go ride by their self or with a group of friends. If everyone needed a snowmobile or Cat to get out in the mountains their would be no snowboard industry. We have a industry only built on the elite to partake. This needs to change if we all want to stay in the industry that we love.