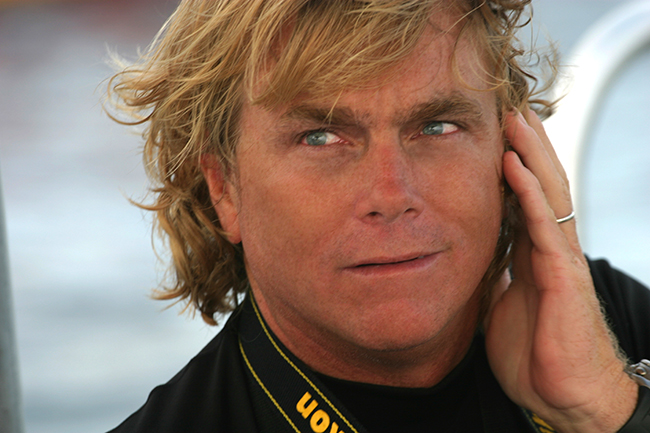 06 Dec

Jim Emmons – Executive Bio

Born in 1960, Jim Emmons was first introduced to boating in Tennessee as a young deck-mate on a 52' houseboat learning marine fundamentals and boating safety from his grandfather. The early induction caused Jim to develop a passionate desire for water sports led by his love for ocean surfing.

In the mid 1970's, Jim Emmons spent recreational time surfing Florida's east coast and enjoying watersports on central Florida's Lake Brantley. During periods when the surf was small, he and his friends would take their surfboards out behind the family outboard powered boat to get that surf stoked. Upon graduating from the University of Florida, Jim took a sales position with WaterSki Magazine. After just three years on the job, Jim co-founded WakeBoarding magazine and quickly became the magazine's sales leader and publisher.

During wakeboarding's formative years of 1993 through 1996, before the Internet, Jim directed WakeBoarding to become the sport's leading communication vehicle. As an avid world traveling surfer, in 1993, Jim co-created the Wakeboarding Show – a sub-section of Surf Expo, a leading active lifestyle trade show – and more than twenty years later it remains as the watersports industry's official trade show.

In 1996, he launched the sport's first televised lifestyle event, BoardStock that reigned as the sport's supreme event for more than twelve years. Jim also created the WakeAwards, the industry's most prestigious awards celebration as the evening entertainment portion of the Surf Expo trade show.

In 1997, Jim joined the Water Sports Industry Association (WSIA) as WakeBoarding & WaterSki magazine's Board of Directors member. During his Board of Director's tenure, Jim created the WSIA's Leadership Awards and the extremely popular Summit in the Snow, WSIA's annual off-season conference held at popular snow ski destinations in February of each year.

In 2003, Jim became the WSIA's President and held the post until 2014. He is most remembered as the "unifier," by bringing dissenting factions of watersports to the WSIA table. Successfully invited brands include Liquid Force, Malibu, Indmar, Square One and cable park representation. Industry veteran, Glenn Sandridge said, "No president, past or present, including me ever did more to advance the WSIA than Jim."
In 2006, Jim became the publisher of WaterSki and WakeBoarding magazines.

In 2010, Jim started the Internet Marketing Council, a watersports marketing firm based in Lake Mary, Florida. The firm has served many watersports brands but is most noted for securing a U.S. Coast Guard boating safety outreach grant called Increasing the Awareness of Safe Boating Practices that has received nearly $3 million in federal non-profit grant funds since 2011. The grant utilizes four boating media publishers as the vehicles to develop and share safe boating messages with the boating public. Jim is the author of the grant request and serves as the grant's administrator orchestrating boating safety initiatives with leading media brands like Boating, Boating World, Yachting, Cruising World and Field & Stream just to name a few.

Capt. F.T. Boross of the United States Coast Guard wrote in a June, 2014 letter of commendation, "On behalf of the men and women who serve here in the United States Coast Guard's Office of Auxiliary and Boating Safety, I want to express our gratitude for the outstanding boating safety public outreach messaging campaign that you and your organization have performed since 2011."

Jim Emmons has four grown children, Jacquelyn, Arielle, James and Thomas and is married to Cindy Eckert, a successful business entrepreneur and central Florida realtor since 1980. Regarding his watersports career, Jim had this to say, "For nearly 30 years, it's been a dream come true to work in an industry promoting activities that I participate in and love so much. Being asked to participate in the development of the Wakeboarding Hall of Fame is a tremendous honor and one that I look forward to serving for many years to come."

For more information or to contact Jim Emmons please email Jim at jim.emmons@yahoo.com.