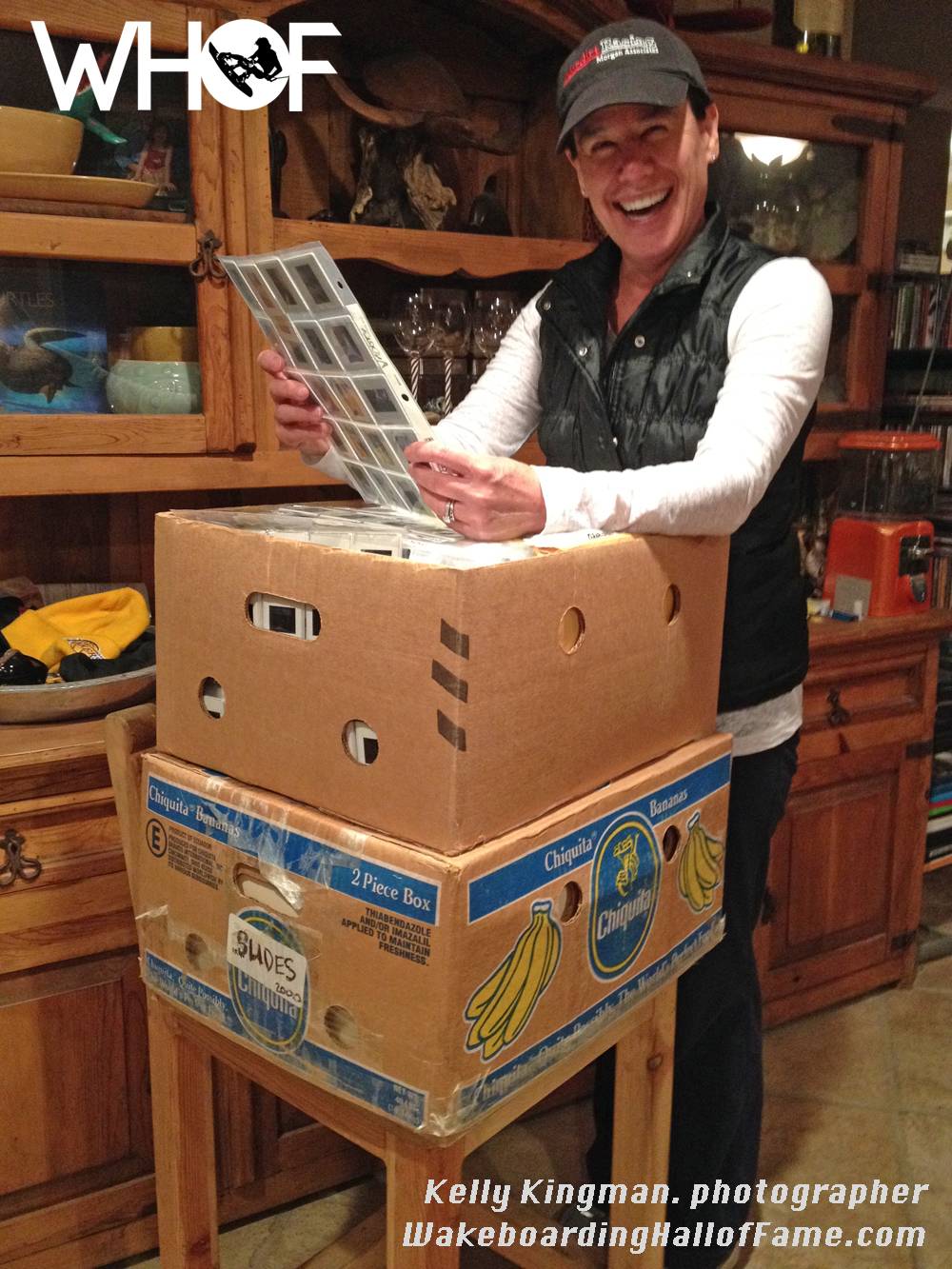 31 Jan

Phenomenal Photos. A Gift from Photographer Kelly Kingman

Huge WHOF Thanks to Photographer Kelly Kingman

I just had the great pleasure of picking up two large boxes of 1990s wakeboarding slides from Canyon Lake, CA based photographer Kelly Kingman. We spent an hour reminiscing about the old days: Randy Harris just starting out, whirlwind trips across the globe to shoot events like the Pro Tour, European Championships, X Games, or just the top pros creating a new sport day by day. Kelly did it all, hanging with most of the top pros and documenting her pioneering journey.

In just a few moments of browsing through her amazing collection we rediscovered shots of West Side Riders Randy Harris and Ricky Gonzales: plus sheets of slides featuring Andrea Gaytan, Darin Shapiro, Tara Hamilton, Charlie Patterson, Shannon Best, Parks, Murray, and many more!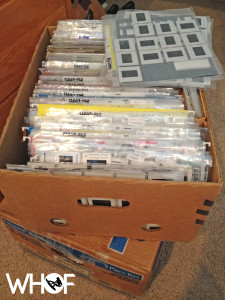 Kelly had a unique flair for catching not just the action, but the lifestyle behind the scenes. The WHOF is extremely excited to accept this tremendous gift of classic images from one of the premier photographers who captured the early days of a new sport. Her West Coast roots provide a unique look of Wake that we are eager to Honor and Preserve.
The WHOF looks forward to sharing these unpublished gems over the next days, months, and years. We also look forward to sharing Kelly's remarkable story as a photographer who lived the Wake life for nearly a decade.