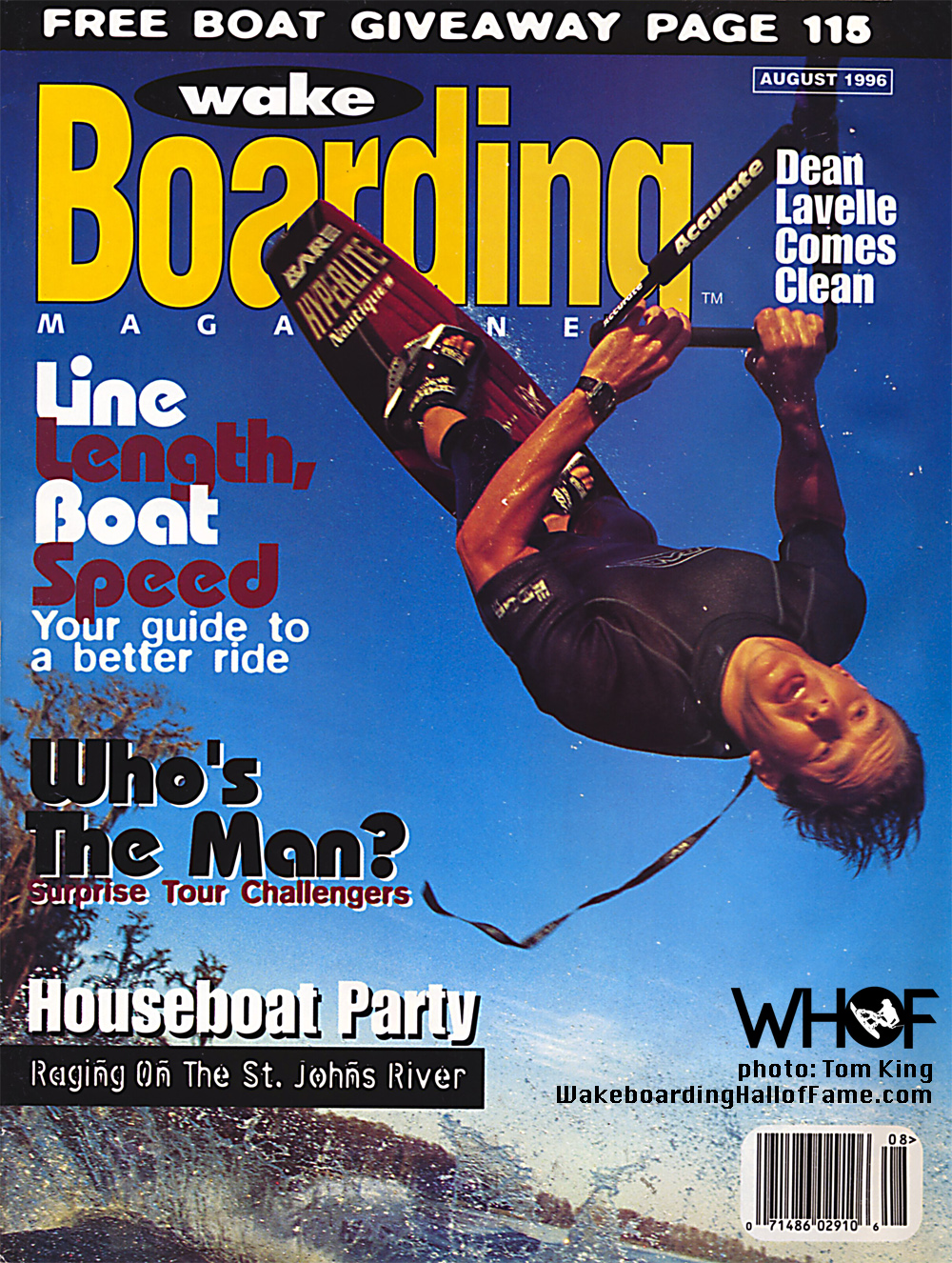 17 Feb

Dean Lavelle Video Biography & More

Wake legend Dean Lavelle is featured in this outstanding video production directed by Fernando Morales.

Dean talks about the winning the 1996 Worlds, pioneering the wider handle, the tower extension, coaching, the power of the mind, and much more.

Here's Dean's winning passes from the 1996 Worlds – and a World Record to boot! Check out the rough water and low tow…video by Eddie Roberts from the Hyperlite "Ride Guide."

I was fortunate to spend a ton of time riding with Dean: we were both long-term riders for HO and Hyperlite. Dean is truly one of the good guys, always willing to go the extra mile to help.

One of the most memorable experiences I had with Dean was during a Pro Tour stop somewhere in the South (maybe High Point, North Carolina?) in the mid 1990s. A 5-minute storm whipped up and wrecked the course. The sun came out and event organizers asked us if we could do some exhibitions to keep the crowd entertained while workers put everything back in place. Back then 1000s of people attended the Pro Tour stops which featured all sorts of towed watersports. We took turns riding just about everything for at least 30 minutes – wakeboards – skis – kneeboards – hydrofoils – it was such a cool experience, and we were laughing and smiling the whole way through.

In the 2000s Dean and I did a series of extreme shows in Moscow and the French Riviera. Each year we added another guy, and in 2006 Dean was easily clearing 4 of us with room to spare.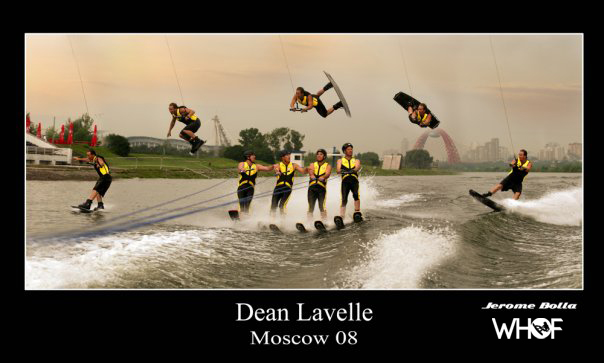 Riders: Dean Lavelle, Matt May, Tony Klarich, Matt Dance, Dave Reinhart.
Photo: Jerome Bolla  / Driver: Peter Nelson