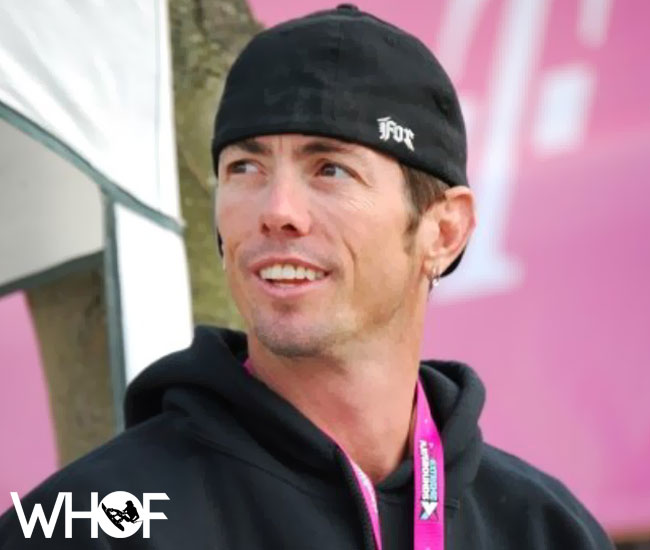 27 Jun

Rob Mapp Interview

I first met Rob Mapp at one of my South Florida wake events.  I had heard he was one of the best Cable riders in Florida but was shy off the water and preferred to let his riding do the talking! On the water, Rob went huge and fearless; he ran with a crew of guys that could not only ride Cable and Wake, but could also surf and skate. They were all part of a huge, yet little-known South Florida crew. Rob went on to win Gold and dazzle us but never got the magazines or press that the Orlando or even West Coast guys received. This fits right in with our collective mission to Honor the Pioneers and Preserve History. Another gem from Brita's black belt camp of shredders! Here's Rob Mapp in his own words! – Tommy Phillips

WHOF: You have traveled the world competing and supporting the sport of Wakeboarding… Any fond memories or quick story of a great experience you had?

RM: I have a ton of awesome memories of course. Right off the bat two come to mind. On the cable side I just remember traveling by car on the Autobahn, train hopping, and competing overseas with Donald Shelbrick. Hitting all types of cable parks around the world, making new friends, seeing new places, & learning about different cultures was incredible. On the boat side, I remember at one particular tour stop. I was put in a stacked heat with some of the best in the industry and thinking "How in the heck am I going to qualify?" Nervous and looking for some guidance I picked up the phone and called Jimmy Sposato my coach and friend. I told jimmy who was in my heat and he said, " You got that no problem!". ( In the back of my mind, I know he was pulling my leg and didn't want me to be more nervous then I was, haha) . So I went off the dock with the encouragement of my coach and laid down my best run I could possibly do. My third trick in, I threw the first Raley blind 313 behind the boat. I watch the judges (Shannon Starling, Chris Bischoff, etc.) Jump up out of there seats with their arms in the air screaming! They were super pumped on seeing a new trick. I continued the momentum doing more huge tricks and got second in my heat. I was so pumped, I immediately called Jimmy back with the good news and will forever remember that great moment in my career!

Check out the exclusive face-to-face interview with Robb conducted by Tommy Phillips!

http://www.youtube.com/watch?v=ZmtUmHmnx-U&arve-mode=lazyload

WHOF: We at the Wakeboarding Hall of Fame would like to thank you for all your sacrifice, innovation, and support for the sport over the years! Is there anyone you'd like to thank or mention?

RM: I would definitely like to thank wakeboarding hall of fame for allowing legend riders to tell their stories. There is a list a mile long of riders that helped paved the road in this industry that deserve the opportunity to tell there side. I would like to thank all the cable park owners who had the vision like we did to stick it out and grow the sport. All the sponsors that came around and help this sport we love so much be a bigger success. The cable operators that stayed on shift the extra 20 minutes after closing for me to get flat water sets. Special thanks Jimmy Sposato for towing me around the lake for thousands of hours, never asking for a dime for coaching. Definitely want to thank Brita Schipner for taking me in and allowing me to wakeboard at both of her facilities and help me be apart of Eurpoean events, as well as the US events. I'd like to thank Donald Shelbrick for all his help over the years. Its has been an amazing ride together and I enjoy and continue to enjoy it along side him. Special thanks to all the fans, my friends and family for always being supportive with my passion for wakeboarding. Lastly my beautiful wife and amazing son… I love you both so very much and every day I am so very thankful for the both of you!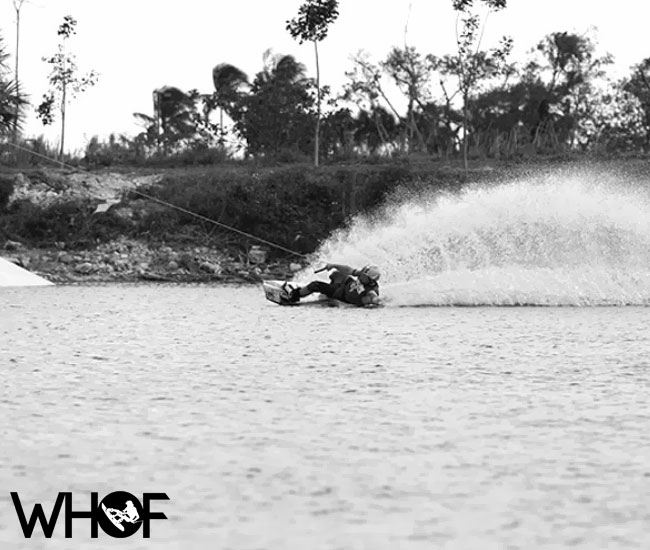 WHOF: Rob thank you for all you've done and sacrificed over the years! The sport owes you and the South Florida crew a great gratitude and look forward to watching the road in which you and so many other helped pave.