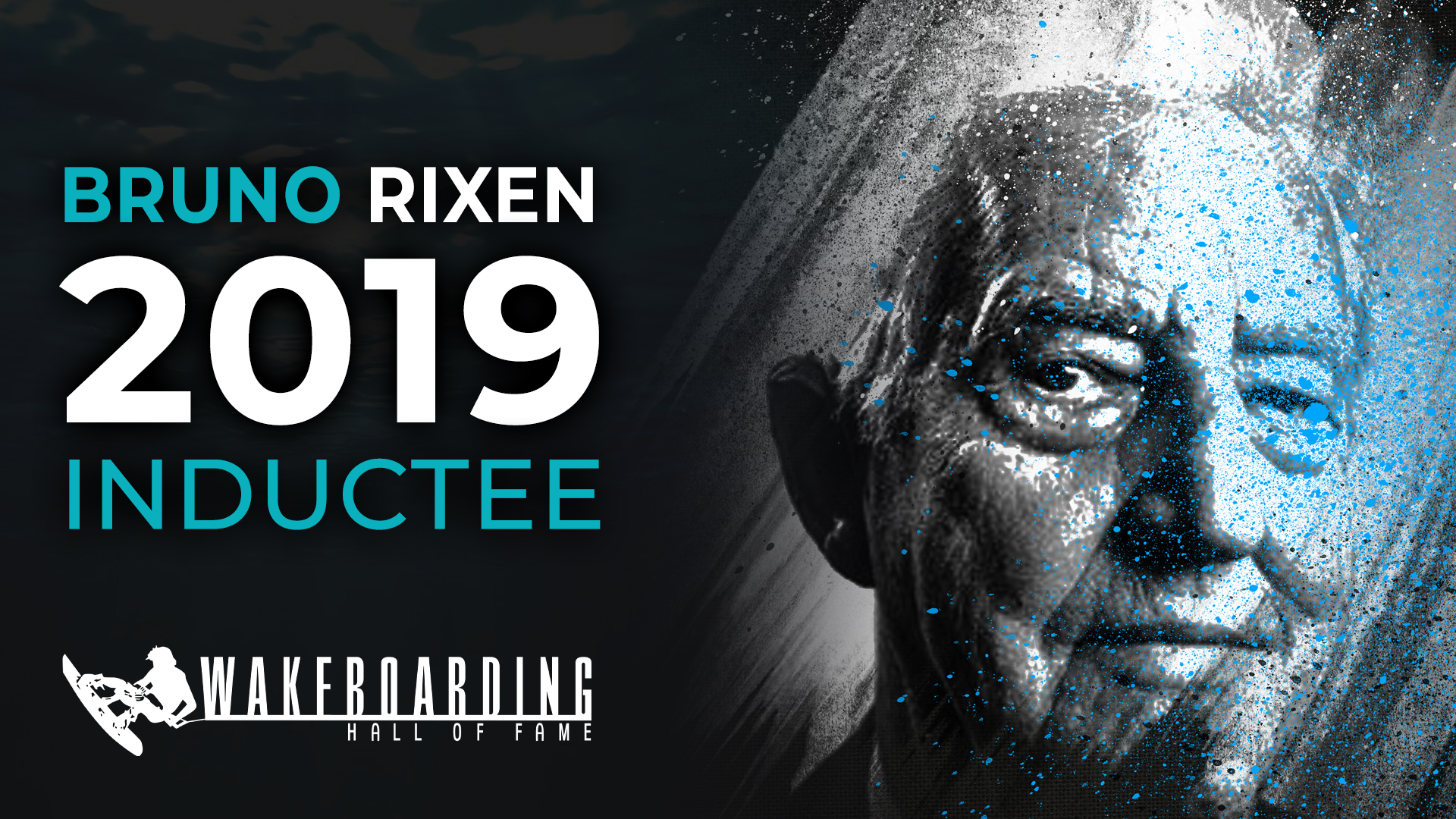 26 Aug

Wakeboarding Hall of Fame Announces Seven New Members for 2019

Orlando, FL August 26, 2019: The Wakeboarding Hall of Fame (WHF) announced its 2019 inductees. The 2019 Wakeboarding Hall of Fame Inductees are pioneering athletes, Thomas Horrell, Josh Smith, Gregg Necrason and Leslie Kent, and innovative photographer Josh Lechworth who's lenses and epic story-telling captured the essence of emerging wake sports, and the prestigious Innovator acknowledgements for Bruno Rixen and Pat Panakos, two foremost cable-industry innovators and lifelong sport promoters. Images can be downloaded here.

The induction ceremony will be held at Surf Expo, wake sports' leading trade show, at the Orange County Convention Center in Orlando, Florida at 3:00 pm on Thursday, September 5, 2019. Past inductees include industry pioneers, innovators and contributors as well as outstanding athletes.

The 2019 induction class includes some of the sport's most influential and notable visionaries from wakeboarding's earliest years before it was accepted as the popular action sport it is today. Each year the Wakeboarding Hall of Fame fields nominations and through a panel of veteran industry insiders confirms the prestigious class of inductees that will be bestowed the eternal honor of becoming a Wakeboarding Hall of Fame member.

The Wakeboarding Hall of Fame will permanently enshrine these new members into its hallowed halls with well-known current members such as Scott Byerly, Herb O'Brien, Shaun Murray, Tony Finn and Darin Shapiro just to name a few (view the complete list here).

The Wakeboarding Hall of Fame, a 501(c)3 non-profit, is managed by its Board of Directors that currently includes wakeboarding veterans Mike Weddington, Shannon Best, Jeff Barton, Shaun Moore, Tommy Phillips, Jim Emmons, Jason Buffalo, Chris Hawkins, Joe Pearson, Rich Goforth, Pat McElhinney, and Steven Fisher who have all pledged to honor wake sport's iconic history including its most influential participants and contributors and to preserve the legacy of wakeboarding for generations to come.

Anyone interested is encouraged to visit WakeboardingHallofFame.com where they'll get more information about the Wakeboarding Hall of Fame mission, its current members, entertaining archived content and how philanthropic contributors can make an annual tax-deductible donation that will one day lead to a museum enshrining inductees and housing wake sport's most historical memorabilia and artifacts. For more information, contact Jim Emmons at 407-719-8062, Mike Weddington at (919) 673-7393 or  email us at info@WakeboardingHallofFame.com.

***
About the Wakeboarding Hall of Fame: The Wakeboarding Hall of Fame's mission is to honor and preserve the history of wakeboarding sports and to celebrate its pioneers and innovators while displaying significant artifacts for admirers to view and commemorate, both digitally and in physical locations. The Wakeboarding Hall of Fame was established in 2014 by industry visionaries that saw a need for honoring and preserving the history wake sports. In 2017, the Wakeboarding Hall of Fame received IRS non-profit 501(c)3 status as an educational institution with a tax-deductible designation. Donations are encouraged.